Skip to main content
ASIC 2022
21st Annual Summer Interdisciplinary Conference
Activities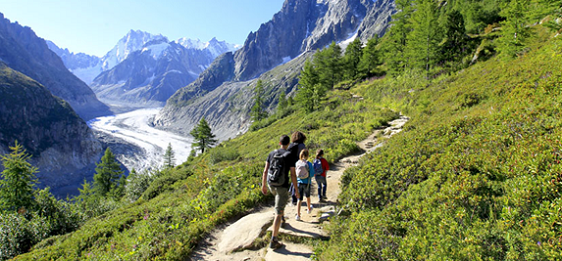 Hiking in the Chamonix area
(This page will be elaborated in the near future)
Chamonix is considered by many an adventure capital of the world, with numerous outdoor and adventure activities both in the immediate Chamonix area, and within a distance allowing a day tour and return by 16:00. A great deal of information, including maps, can be found at:
There are chairlifts and trams open in the summer to aid in accessing the higher elevations. These will be listed later due to closings for maintenance and repairs.
There are many professional guide services in Chamonix.
We especially recommend Mountain Path, and its founder and director, Blaise Agresti, +33 (0)685312181; see:
https://www.mountain-path.com/
Hiking:
There are too many hiking and walking tours to list. For some introductions see: https://www.chamonix.com/hiking-summer,94,en.html
https://www.chamonix.net/english/summer-activities/hiking
https://www.outdooractive.com/en/hikes/chamonix/hiking-in-chamonix/1415507/
https://chamonixallyear.com/must-do-chamonix-summer-hikes-and-walks/
https://www.hikingproject.com/directory/8013628/chamonix-valley
Chamonix is in a valley between major mountain ranges. On one side is the Mt Blanc massif and the highest portion of the alps. Do not miss the cable car ride to the top of the Auguille du Midi atop which is the rather astounding station providing access to and views of Mt Blanc and the Mer de Glace.
Access to some rock climbs and hikes on the Mer de Glace from the Aiguille requires a somewhat scary walk down a 'knife edge' snow ridge, so many would prefer the train ride to the Montenvers site on the lower portion of the glacier.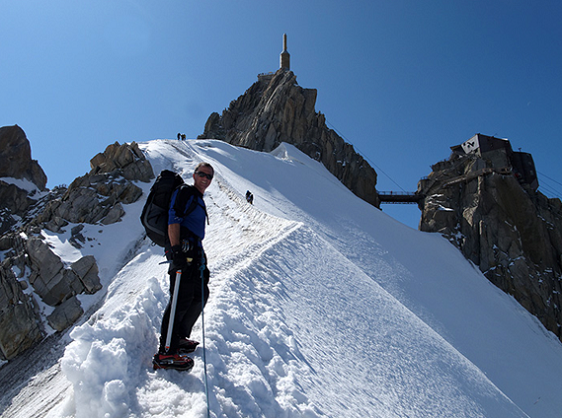 Knife edge snow ridge to descend from the Aiguille
Across the valley from the Mt. Blanc massif is another major mountain range, the Aiguille Rouge that has less snow and glaciers in the summer, and has numerous hikes and rock climbs.
Mountaineering:
There are again too many mountaineering peaks to describe. The ones in the Mt Blanc massif include: Mont Blanc (4,810m), Mont Maudit (4,465m), Mont Blanc of Tacul (4,248m), Great Jorasses (4,208m), Aiguille Verte (4,122m), Aiguille de Bionnassay (4,066m), Dent du Géant (4,013m), Les Droites (4,000m), Aiguille du Midi (3,843m), Les Drus (3,754m), Dômes Miage (3,688m). These require technical climbing and so much time that they would only be possible to attempt prior to or after the ASIC conference.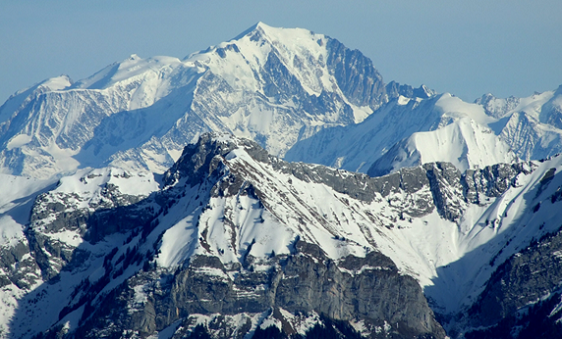 Mt. Blanc massif
Scrambling and Peak Bagging:
Across the valley is another range, the Aiguille Rouge, with peaks rising only to about 3,000m but with peaks accessible by hiking and scrambling. We anticipate that once again mountain guide and scientist Harald Atmanspacher will be available to lead groups to one or more of these peaks.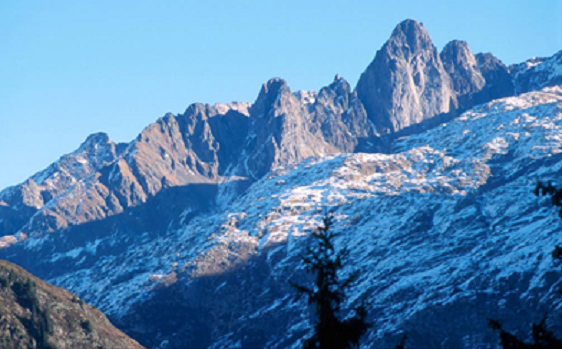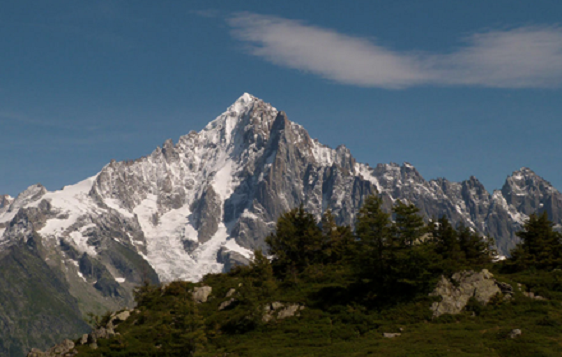 Mt. Brevent in the Aiguille Rouge
Rock Climbing: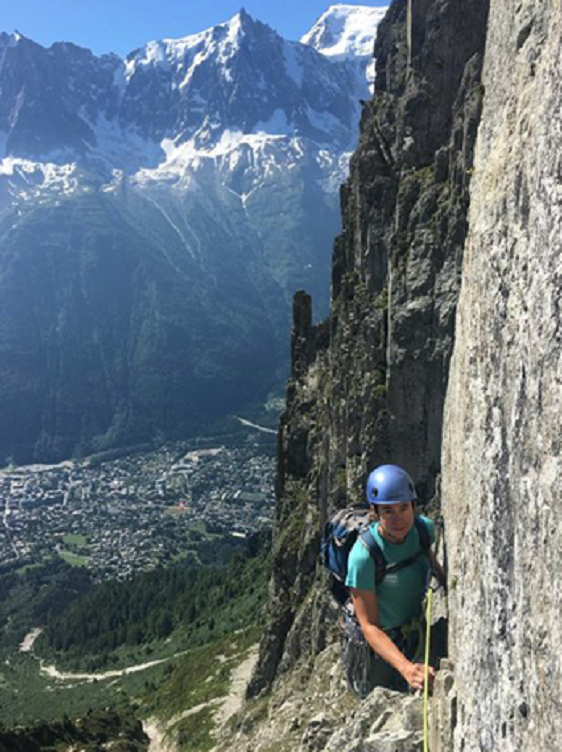 Rock Climbing in the Aiguille Rouge
There is day climbing in the Mt. Blanc massif. E.g. when we held ASIC in Aosta, we visited Chamonix, took the cable car to the Aiguille du Midi, walked down the knife edge snow ridge, and climbed the famous Rebuffat route back to the cable car.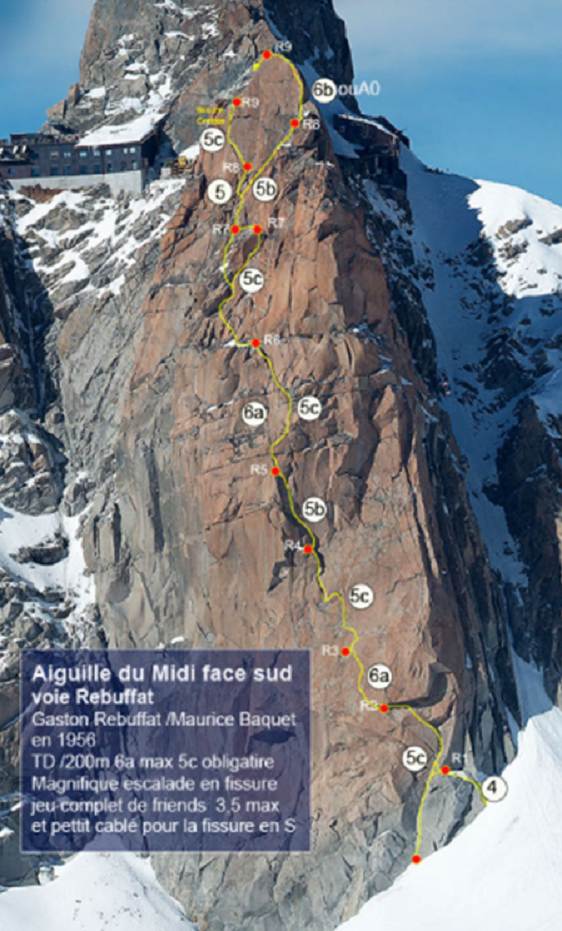 An easier alternative from the Aiguille cable car station is the equally spectacular Cosmique Ridge Route at a difficulty of only 4
See: http://www.chamonixtopo.com/alpine-climbing/cosmiques-arete-aiguille-du-midi/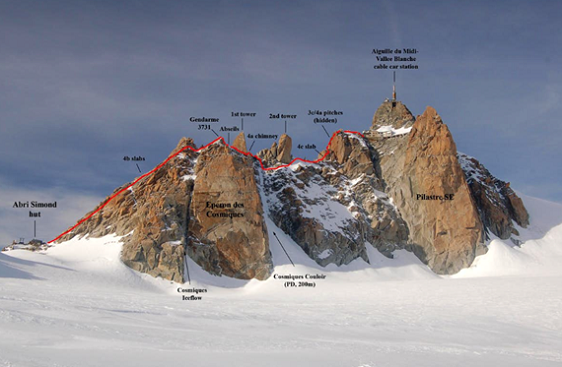 Cosmique Ridge Route

Rock Climbing in the Aiguille Rouge
There is an even larger set of climbing areas, both single and multi-pitch in the immediate area of Chamonix, and in the Aiguille Rouge mountains on the other side of Chamonix from Mt. Blanc.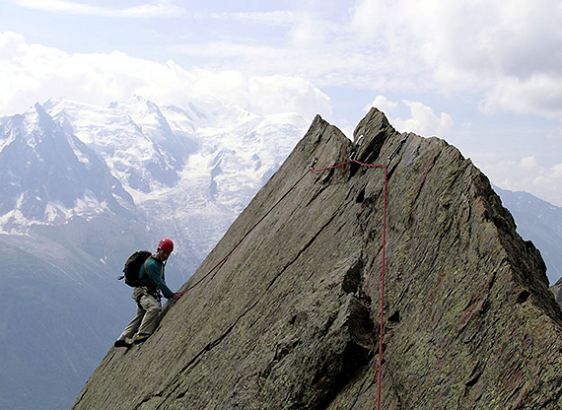 Climbing in the Aiguille Rouge
As is our usual practice, we will offer one or two group climbing days (at reduced pricing). These are organized at attractive and scenic venues. Tentatively the first day will be June 17. These days are aimed at all climbers, but particularly newcomers and novices. The novices are taught how to climb on easy routes with topropes in place. The better climbers come and enjoy climbing on the more challenging routes in the same area.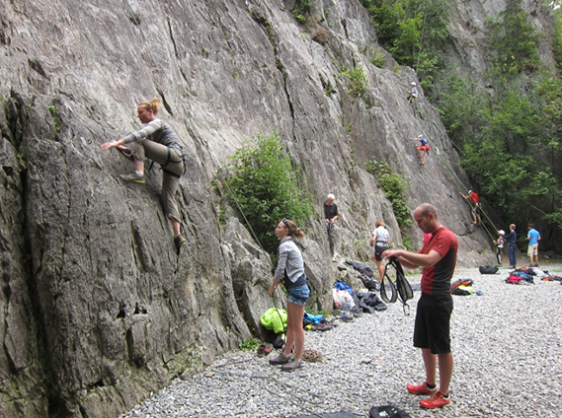 Novice Climbing near Chamonix
And if bad weather occurs (never yet at ASIC but there has to be a first time) there is nice indoor climbing: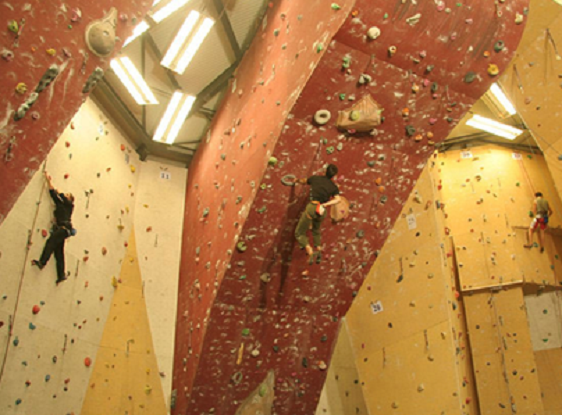 Indoor climbing at Chamonix (one of three)
Via Ferrata
Another favorite activity in which high mountain exposure and scenic views are available without technical climbing skills and with considerable safety: Each participant walks along, up, and down cliffs and canyons attached to and holding on to iron cables affixed to the rock faces. This is often done by families and children, though the more difficult ones might be facilitated by a guide.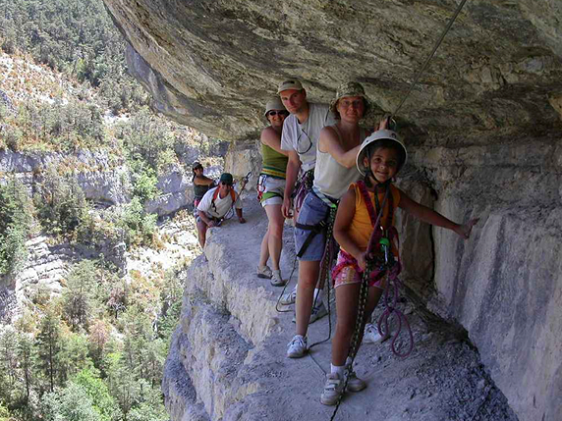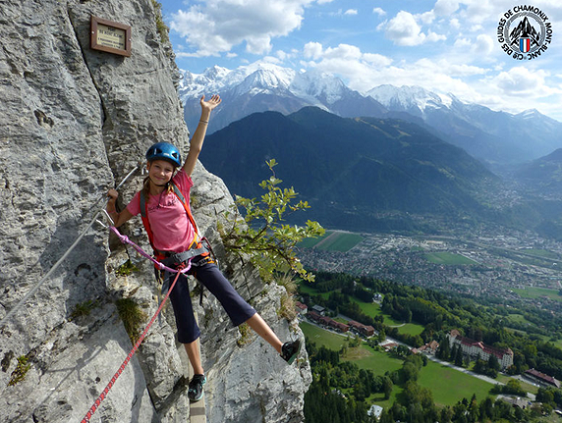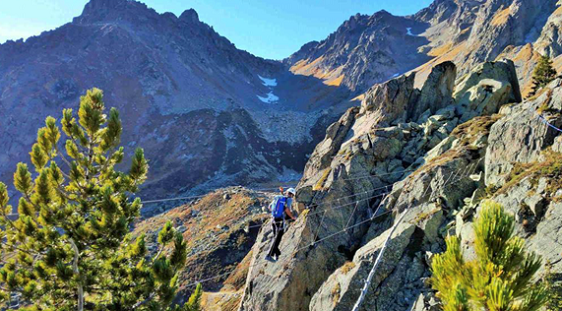 Via Ferrata examples
A sense of what Via Ferrata offers is provided by two videos taken by my daughter Alissa with her GoPro helmet camera at ASIC 2019:
Canyoning
The participants don wetsuits and with the help of guides enter and descend a mountain stream in a narrow canyon. This exciting activity requires no experience and is suitable for families and children.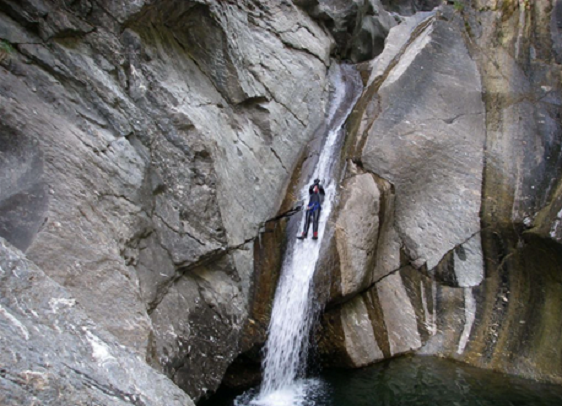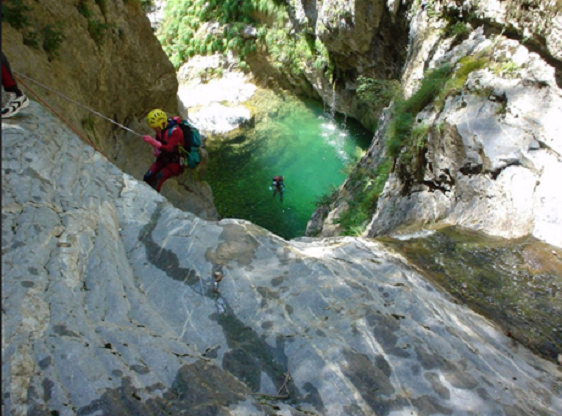 A sense of what Canyoning offers is provided by a video taken by my daughter Alissa with her GoPro helmet camera at ASIC 2019:
Parasailing (Parapente in France):
This is another exciting activity that can be enjoyed by novices, when done in tandem with an expert guide. One lifts off typically from a hillside or cliff (usually after a cable ride to reach the start), using a parasail large enough to lift and sail both the guide and the client. The two ascend thermals (often following birds) and eventually descend and land in a field.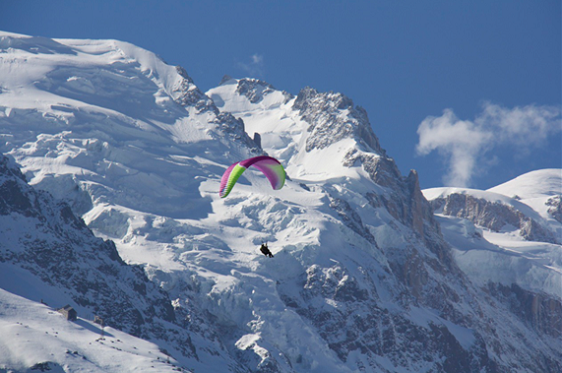 Road Biking and Mountain Biking:
The Chamonix area has many opportunities for both forms of biking. See: https://www.chamonix.com/mountain-biking,35,en.html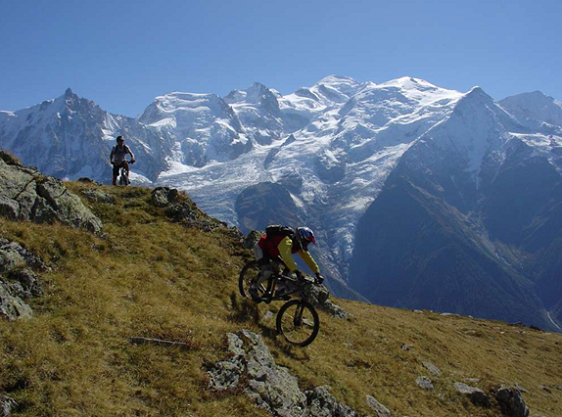 White Water Rafting
Another favorite activity for families and individuals.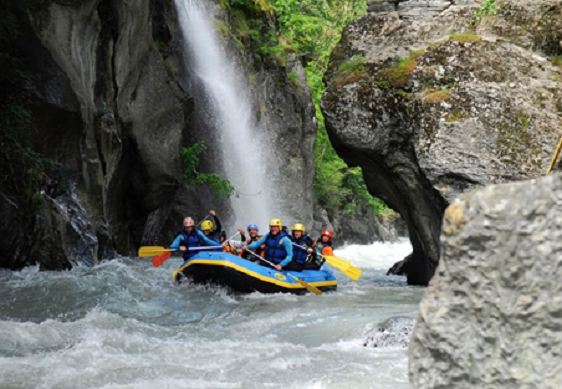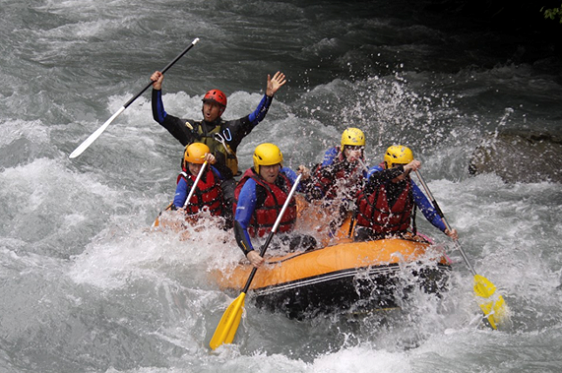 Leisure Activities:
The area has many leisure activities. These include sports such as golf and tennis, and adventure parks.